As a business owner, you are responsible for ensuring the safety of your employees and visitors to your premises. One way to meet this responsibility is by having an Electrical Installation Condition Report (EICR) on your electrical systems.
What is an EICR?
An EICR is a thorough electrical installation inspection, including wiring, circuits, and electrical equipment. It identifies any defects, damage, or deterioration that may pose a safety hazard and any non-compliance with the relevant electrical safety regulations.
What are the benefits of an EICR?
1. Compliance with safety regulations
An EICR ensures that your electrical systems comply with the Electricity at Work Regulations (1989), which require all electrical systems to be safe and maintained in a safe condition. By having an up-to-date EICR, you can demonstrate to regulators, insurers, and other stakeholders that you are meeting your safety obligations.
2. Improved safety for employees and visitors
An EICR helps to identify and address potential safety hazards before they become a risk to your employees and visitors. By preventing electrical accidents, you can avoid injury or even fatalities, as well as the associated legal and reputational consequences.
3. Cost savings
By identifying potential hazards early on, an EICR can help prevent costly electrical faults or disruptions to your business operations.
4. Peace of mind
As a business owner, you have a lot on your plate. Knowing that your electrical systems are safe and compliant can give you peace of mind and allow you to focus on other aspects of your business.
How often should you get an EICR?
The recommended frequency for EICRs varies depending on the type of premises and the nature of the electrical systems. In general, commercial premises should have an EICR conducted every five years, and industrial premises every three years. More frequent inspections may be required for certain types of equipment or high-risk installations. A swimming pool distribution board, for example, should be tested annually.
Contact Us
At Stallard Kane, our experienced engineers can conduct a thorough EICR on your premises and provide a detailed report of any defects or non-compliance. We can also help you address any identified issues and keep your electrical systems safe and compliant. Contact us today for a no-obligation quote or advice on EICRs at compliance@skaltd.co.uk
Recently the UK has already experienced some of the hottest weather in over 30 years, and with it came the usual onslaught of warnings relating to driving, personal safety and health.
The team at Safedrive discuss what happens when you get behind the wheel of a vehicle, having not drunk enough water.
Driving dehydrated
Scientists at Loughborough University carried out a number of tests on drivers who were suffering from some level of dehydration. Shockingly, what they found was that most of these drivers made the same number of mistakes while dehydrated as the average drunk driver.
An average adult requires three to four litres of water daily just to function, more in hot weather. The study found that when drivers had a fluid deficit of 4% or more there was a significant increase in both body temperature and breathing rates, and they were considerably more likely to suffer from headaches and drowsiness.
All that considered, it makes sense to conclude that drivers put themselves at risk by not having enough fluids.
Why is this so important?
Any business should always be looking to reduce on-road risk. The ultimate goal is to identify areas of risk before they present themselves and actively work to avoid them – so something as simple as ensuring drivers are well-hydrated is a small change that results in much safer driving.
It can sometimes be difficult to ensure that drivers are taking care of themselves properly. A busy schedule and the fact that they're often on their own for long stretches means that it's even more important to instil self-care into their working routine.
Driver error accounts for up to 68% of accidents in the UK – and 78% of those accidents are caused by drivers being distracted by something, whether it's a ringing phone or the drowsiness that comes with fatigue or dehydration.
There's also an undeniable financial aspect. Distracted or fatigued drivers are statistically far more likely to be involved in road traffic accidents, which can lead to points on their licence, sizable fines, and potential prison sentences - not to mention the cost of claims, legal fees and increased insurance premiums for the business.
How to reduce the risk of dehydration while driving
Always drink enough water. An adult will require, on average, 3.7 litres of water per day to remain healthy and active – in hot weather, this should be increased
Try to avoid driving during the hottest parts of the day. Between the hours of 12pm and 2pm, the sun is highest in the sky and considerably hotter. Wherever possible, try to avoid getting behind the wheel during this time.
Open your windows. Sitting behind glass on a hot day will only worsen the effects of dehydration. Even using air conditioning can only help to a point – so consider opening windows or a sunroof to allow ventilation throughout the vehicle.
Check your vehicle. It's always important to have a well-maintained vehicle and safety checks never go amiss, but they're particularly important during hot weather. In very hot weather road surfaces can soften and may cause more wear to your tyres; always make sure they have more than the legal minimum tread depth of 1.6mm so they can hold up. Keep your coolant levels topped up and ensure your windscreen and mirrors are clean, clear and undamaged to avoid worsening potential glare.
Don't drive tired. Dehydration is known to mimic the effects of fatigue, as well as exacerbating them. You should always try to get 6-8 hours of sleep a night and never drive for more than two hours without a 15-minute break.
Take care of yourself. Never drive when unwell, fatigued or under the influence of drugs or alcohol. Don't wear clothes that will restrict your movement or control of the vehicle (e.g. flip flops), and try to remain patient with other road users if you can.
Contact us today to discuss your driver training needs.
Safedrive are proud to offer a professional and industry-aware range of Fleet Risk Management services.
If you're interested in Fleet Risk Management services, or you would like to ask us for more information, please contact us on 0344 892 1728, or email us directly at Safedrive@towergate.co.uk.

Safedrive
Safedrive can help with any queries you may have about fleet risk and driver behaviour by drawing on our expertise in reducing driving hazards. Safedrive's fleet risk solutions include in-vehicle assessments, driver license validation, in-car cameras, and telematic solutions.
About the author
For more than two decades, Sadie Lane, Safedrive Fleet Risk Manager, has been educating and facilitating businesses to better manage fleet risk, driver behaviour and driver attitude through a wide range of Safedrive's services and solutions.
We understand the importance of maintaining a safe and compliant environment for schools, colleges and universities. Our range of services is specifically designed to address the unique needs of educational institutions.
Risk Solutions and Compliance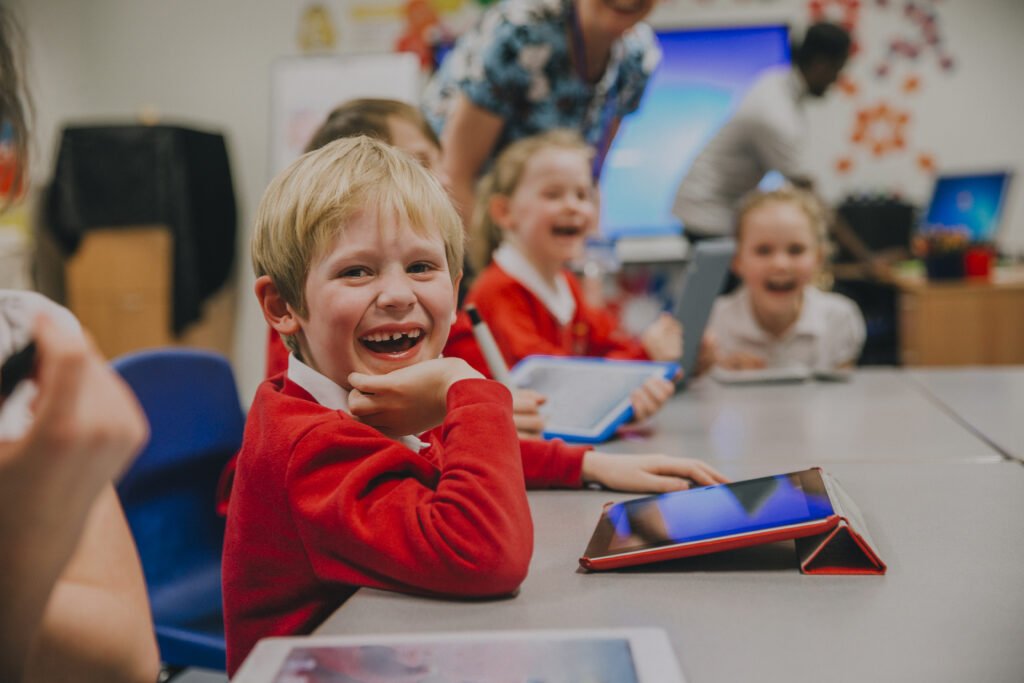 We understand the importance of maintaining a safe and compliant environment for schools, colleges and universities. Our range of services is specifically designed to address the unique needs of educational institutions.
Ensure compliance with the Regulatory Reform (Fire Safety) Order 2005 through a comprehensive assessment conducted by our fully qualified Fire Risk Assessors.
Electrical Installation Condition Report:
Receive expert advice on the frequency of required tests, tailored to your specific premises, in accordance with regulations.
Portable Appliance Testing (PAT):
Meet the requirements of the Provision and Use of Workplace Equipment Regulations 1998 and The Electricity at Work Regulations 1989 through an effective PAT testing regime.
In addition to these services, we also provide a wide range of additional solutions to support your premises safety and compliance needs:
Installation and Servicing of Fire Extinguishers
Asbestos Management Plans and Removals
Gas Safety Inspections and Servicing
Playground Equipment Inspections
An e-Logbook hosted on the Members Area, giving you easy access to and storage of all your compliance documents.
Health & Safety
Our dedicated Health & Safety Team ensures your business meets legal requirements, implements best practices, and effectively manages its systems. We would provide you with an advisor who specialises in education settings and who would offer comprehensive advice and support tailored to your needs.
From small village primary schools to large multi-academy trusts, our education specialist advisors have worked closely with various schools, colleges and universities of varying sizes and have knowledge of all commonly used compliance and reporting software.
We are aware of how different each education setting can be, and we have created a variety of different packages to suit the needs of everyone.
What to Expect from SK Health & Safety:
Arrange a face-to-face meeting with your dedicated advisor for:
A thorough Health & Safety audit, specifically designed for education that provides a detailed report on your health and safety management systems
An inspection of your premises to identify hazards and highlight good practices
Development of key health and safety policies, all specifically designed for education
Recommendations to improve health and safety practices
Following the audit, you will receive:
A detailed report summarising the findings of the H&S Audit, including a GAP analysis
An action plan with realistic time frames to enhance health and safety measures
Customised Health & Safety Policies
A tailored Health & Safety Booklet for distribution among your staff
Exclusive access to our Business Shield members' area, where all relevant documentation will be stored securely
As a Stallard Kane client, you will also benefit from:
Unlimited telephone and email support from your dedicated advisor and our expert H&S team
Access to a wide range of specialised risk assessment templates for various scenarios
Assistance with RIDDOR and accident reporting
Annual H&S Audits conducted by your designated advisor
Regular email updates and informative articles to stay up-to-date on health and safety matters
Training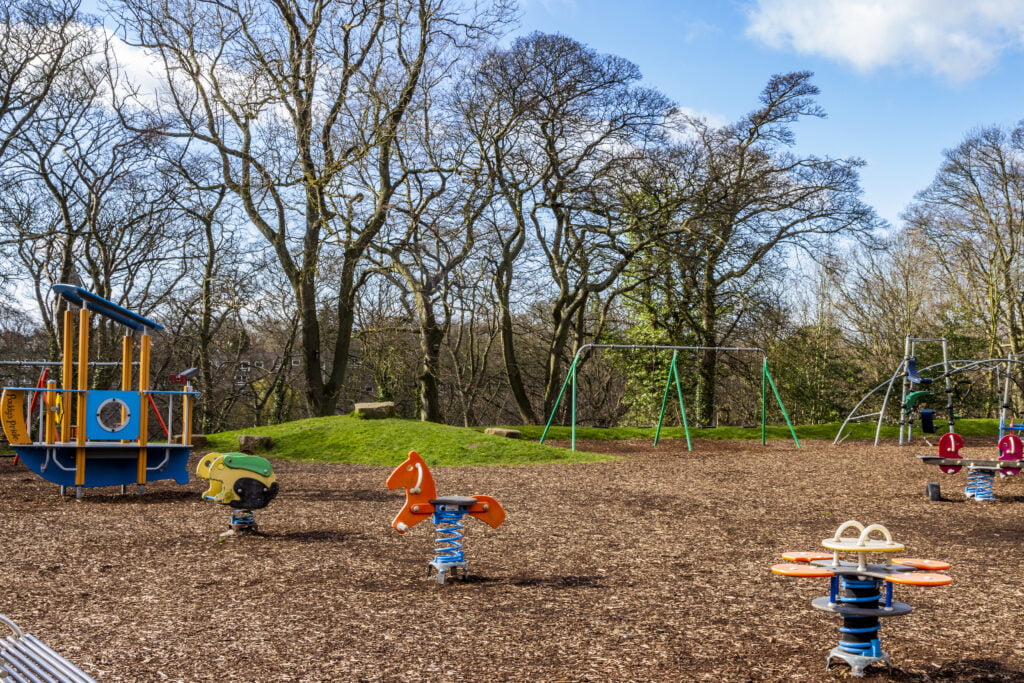 Training is crucial to effective Health & Safety and HR management systems.
At Stallard Kane, we offer a wide range of courses to assist organisations in achieving their training goals.
Tailored Training Solutions:
No matter your training requirements, we are here to help. Whether developing a training schedule or delivering bespoke courses customised to your needs, we've got you covered.
Accreditations and In-house Expertise:
Stallard Kane maintains various accreditations and boasts a team of experienced in-house trainers who deliver our courses.
Expanding Our Reach:
We have established partnerships with trusted training providers across the UK to offer an even broader selection of courses, both in terms of content and geographical availability. This enables us to provide our clients with a wider range of services at no additional cost.
Flexible Training Options:
As a Stallard Kane client you have the flexibility to spread training costs, ensuring you can access the training you need precisely when you need it. We offer both open and closed courses.
Open Courses:
These scheduled courses are available across the UK and are ideal for individuals and small businesses.
Closed Courses:
Exclusive to your organisation, these courses are tailored to your specific requirements and can be delivered at your site, one of our locations, or even through virtual classrooms.
Core Training:
Additional Training:
Mental Health & Wellbeing
Employees are an organisation's biggest asset, so it's important, and beneficial to all, to take care of their physical and mental health.
Which is why we have added Mental Health and Wellbeing to our Training offering, with advice, free resources, downloads, training courses and signposting to helpful organisations on our website.
By investing in your staff's mental health, you will:
Cut sickness absence – over 70 million sick days are taken each year, due to mental health issues
Reduce presenteeism – where employees force themselves into the workplace and underperform due to mental ill health
Optimise staff performance
Improve staff morale
Retail staff/reduce turnover
Decrease the likelihood of grievances from unhappy staff
Create a healthier workplace
Ensure legal compliance – the Equality Act 2020 states that an employer has a duty not to discriminate and must make reasonable adjustments in the workplace
---
Our extensive experience and friendly, personal service have helped keep thousands of companies across the UK safe and compliant for over 20 years.
Stallard Kane helps you and your clients easily navigate the ever-changing Health & Safety landscape. We build relationships through clear communication, trust and collaboration and aim to positively impact every client we connect with.
---
Contact Us
Health and Safety
01427 420 402
HR & Employment Law
01427 420 403
Training
01427 420 405
Risk Solutions
01427 420 404
Martyn's Law, or Protect Duty as it is officially known, came about following the Manchester Arena terrorist attack in May 2017. Martyn Hett was one of the 22 people killed and, in his memory, a campaign was launched for new legislation to ensure that lessons would be learned.
The Bill will impose a duty on the owners and operators of certain locations to increase their preparedness for and protection from a terrorist attack, by requiring them to take proportionate steps depending on the size of the business and the nature of the activities that take place there.
What premises are included in Martyn's Law?
This law specifies 'eligible locations' where 'qualifying activities' take place. This will
include locations for purposes such as:
Entertainment and leisure
Retail
Food and drink
Museums and galleries
Sports grounds
Public areas of local and central government buildings (e.g. town halls)
Visitor attractions
Temporary events
Places of worship
Health
Education
It is proposed that the duty will apply to eligible premises, which are either: a building(including collections of buildings used for the same purposes, e.g. a campus); or a location/event (including a temporary event) that has a defined boundary, allowing capacity to be known. Eligible locations whose maximum occupancy meets the above-specified thresholds will then be drawn into the relevant tier.
Proportionality is a fundamental consideration for this legislation. It will therefore establish a tiered model linked to the activity that takes place at a location and its capacity:
A standard tier will drive good preparedness outcomes. Duty holders will be required to undertake simple yet effective activities to improve protective security and preparedness. This will apply to qualifying locations with a maximum capacity of over 100. This could include larger retail stores, bars, or restaurants.
An enhanced tier will see additional requirements placed on high-capacity locations in recognition of the potentially catastrophic consequences of a successful attack. This will apply to locations with a capacity of over 800 people at any time. This could include live music venues, theatres, and department stores.
Where can I find more advice?
Government Guidance on the subject is provided in the first instance via the National Counter Terrorism Security Office. NaCTSO has developed an online platform which should be the first point of call for any business looking for further support:
https://www.protectuk.police.uk/
It should be noted that while many organisations will be looking to approach public venues of all types, there will be some who are looking to capitalise on the opportunity. Free, realistic and practical advice is available locally through CTSA (Counter Terrorism Security Advisers) based within each regional police force 
https://www.police.uk/pu/contact-us/possible-terrorist-activity/contact-a-counter-terrorism-security-adviser-ctsa
Businesses and organisations which fall into the 'eligible' category are also encouraged to join their local resilience forum. These groups all over the UK are made up of key people from the emergency services, local councils and organisations in the target industries and are a great way of building a network and learning from best practice. 
https://www.gov.uk/guidance/local-resilience-forums-contact-details
How we can help
If you require further information or any assistance with building an incident management plan or business continuity plan or require advice in developing practical protocols and procedures, contact the team at SK Compliance on 01427 420 404 or email compliance@skaltd.co.uk
Fire doors help contain fire and smoke to the area where it originated and help keep access routes, corridors, and fire exits clear for longer to aid escape. In short, fire doors help save lives; so having regular audits and inspecting the condition of fire doors is essential.
A building's fire doors are often overlooked, yet they are an essential part of a successful fire safety strategy. The most common issues surrounding the performance of fire doors are incorrect installation and doors falling into disrepair from poor maintenance. This is why both routine checks and a regular fire door inspection carried out by qualified assessors are so important.
When you carry out your own regular fire door checks, you should look for the following:
There should be a label or plug on the top or side of the door to show it is a certificated fire door. If there isn't a label or plug contact your landlord, or call us.
Check around the top and sides of the door to ensure the gaps are consistently less than 4mm when closed. You can invest in a fire door gap gauge but a good tip is to use a £1 coin to give an idea of scale; this is about 3mm thick.
As a general guide, if you can see the light under the door, the gap is likely to be too big.
If your fire door has any signs of damage, it is likely that fire and smoke will be able to get through. Report it immediately and ensure the necessary remedial works are carried out as soon as possible.
There should be intumescent seals around the door; these seals are vital to the fire door's performance, as they expand when in contact with heat to ensure fire or smoke can't move through any gaps. If any seals are missing or appear damaged, report it and ensure the necessary remedial works are carried out.
All fire doors should have at least three hinges to minimise the risk of warping; these should be firmly fixed with no missing or broken screws. If there are fewer than three hinges, or if screws are broken or missing, then remedial work is required.
Check the fire door closes correctly.
To test this, open the door halfway, let it go, and allow the door to close by itself. The door should close smoothly and fully, without sticking to the frame.
Regular Fire Door Inspections
During a fire door audit, a competent and certified inspector will visit your site to undertake a full audit of all fire doors within the premises to check they are compliant.
The entire door set and its integrity will be thoroughly assessed to ensure it will perform correctly in the event of a fire. A full report will then be presented noting any inaccessible areas and detailing the condition of each door against a number of pre-determined criteria, along with detailed images of any problem areas or defects. All doors inspected will be given an asset number which will be highlighted on a floor plan of the building to aid with future inspections and corrective work. A schedule of any required remedial work will also be provided.
It is recommended that fire doors be fully audited every six months but, as ever, a risk-based approach is recommended to ensure doors are being checked regularly enough in your premises. If the building users are considered vulnerable, include members of the public who are unfamiliar with the layout, or if you are carrying out high-risk activities, then all doors should be checked regularly on a round of internal inspections.
To find out more information or to get a no-obligation quote, call our Compliance Team on 01427 420 404 or email compliance@skaltd.co.uk
A foreseeable risk is a situation which could result in injury or damage, and which could be predicted by a reasonable person with the necessary skills and knowledge.
Identifying a Foreseeable Risk
Risk assessments are the key to foreseeable risk and subsequent controls. The more you assess a task and engage your employees, the more likely you are to identify foreseeable risks.
There are three levels of knowledge that can be used to determine whether a risk is reasonably foreseeable - common knowledge, industry knowledge and expert knowledge. In most workplace situations, you are expected to identify and manage risks that require common knowledge and industry knowledge.
Common Knowledge: we all have a range of cleaning products under our kitchen sinks at home that are potentially hazardous to health, and take common sense precautions when using them.
Industry Knowledge: as soon as we are in a business environment and issue these products to our employees, we must have COSHH risk assessments and safe systems of work/use in place. Common sense is no longer enough; we must refer to the safety data sheets where manufacturers have listed the key risks, and put controls in place as to how the products should be safely used and stored.
Expert knowledge: beyond the common knowledge and industry knowledge, there may be times when you need to call in the services of expert knowledge, for example air sampling and occupational health.
Taking time to check in more detail can highlight previously unknown risks; for example, bleach and ammonia are commonly found in household cleaners – but when mixed together they produce chloramine gas, which is toxic to humans and animals. Were you aware of this foreseeable risk?
Abnormal situations
Abnormal situations can also present risks. If you have a compactor you will have a full suite of risk assessments and safe systems of work – but this must also include controls for abnormal situations, such as breakdowns.
There have been too many incidents where an employee has hopped into the compactor to unblock the jam; they may even have isolated the equipment, but were you aware of the harnessed power in the ram? When you release the jam even though there is no power to the equipment the ram is released under pressure from the 'hidden' harnessed power, with potentially catastrophic results. Take a moment to review your risk assessments and ensure they cover abnormal situations.
Long-term risks
We are all now educated about the long-term foreseeable risks of noise, HAVs and working with asbestos but many years ago these risks hadn't been taken fully into account. Life-changing results included industrial deafness, neurological symptoms, numbness, reduced dexterity, asbestosis; all thankfully now controlled by following the legislation and guidance in place.
Lock Out Tag Out
This is another common control of a foreseeable risk. If you work on powered equipment and don't lock it off then there is nothing to stop another employee arriving at their workstation, completely unaware that the machine is being worked on, and turning it on – again, with potentially life-changing consequences. A simple, well-managed control can stop it and prevent this foreseeable risk.
Sadly, in Health & Safety we often become aware of these foreseeable risks following an incident at someone else's expense; it's time we got ahead of the game. Watch the full task repeatedly, as you don't always see the full picture the first time. Talk to your employees; start by asking, 'What if . . ?' 
---
Article by Julie Smith, Health and Safety Advisor
If you need any help with the above, contact your advisor or SK Health & Safety on 01427 420 402 or email healthandsafety@skaltd.co.uk and #oneoftheteam will be happy to help.
The devastating impact of construction dust on workers' health is alarming, with numerous individuals suffering from chronic illnesses and loss of life. A critical initiative called "Dust Kills" by the Health and Safety Executive (HSE) has just launched, empowering employers to control dust and safeguard their workers' lung health effectively.
Understanding the Dust Kills Initiative
The HSE has launched a health inspection initiative focusing on the respiratory risks of silica and wood dust exposure. Running from May 15th to July 14th, this campaign aims to raise awareness and emphasise the importance of implementing vigorous control measures within the construction industry.
Employers have a legal duty to protect their workers' lung health, making it imperative to act promptly.
Inspectors will be checking the control measures to protect workers from inhaling construction dust, including silica (Respirable Crystalline Silica/RCS) and wood dust. They will also gain assurances that asbestos containing materials have been identified and removed or managed where necessary to prevent or reduce exposure.
How we can help:  Ensuring Effective Knowledge
Compliance with regulations and protecting employees from hazardous substances, such as chemicals, fumes, dust, and vapours, is essential. Our workplace exposure monitoring services assist you in mitigating risks and providing regulatory compliance. We also provide guidance on noise and vibration hazards, helping you prevent long-term health issues like noise-induced hearing loss and hand-arm vibration syndrome.
Find out more by visiting our Workplace Exposure Monitoring page.
Equipping employers and workers with the necessary knowledge and skills is paramount to controlling dust effectively. We offer various training courses designed to raise awareness and promote best practices. We offer UK-wide training options that can be created bespoke for your business and delivered virtually, on site, or at one of our accredited course centres. Our expert trainers cater to the specific needs of different industries and roles.
Find out more by visiting our Training page.
How we can help:  Ensuring Effective Control Measures
To optimise protection against hazardous materials, conducting face fit testing on Respiratory Protective Equipment (RPE) is crucial. Our experienced trainers are competent in performing accurate and reliable RPE fit tests. By ensuring a tight fit of the facepiece, we help prevent leaks and guarantee the utmost safety for workers in diverse roles and physical characteristics.
Find out more by visiting our Face Fit Testing page.
Early identification of ill-health effects is vital for implementing better control measures. Our comprehensive occupational health assessments help identify potential health risks in the workplace, provide a robust way of measuring the effectiveness of existing control measures, and offer tailored strategies for improvement. Spirometry, otherwise known as Lung Function Testing, carried out on a regular basis will give you the information you require about your employees lung capacity. Used on an ongoing basis it will help not only to diagnose but also monitor lung conditions and the impact certain exposures may have on your employees.
Find out more by visiting our Occupational Health Assessments page.
---
The Dust Kills initiative highlights the critical importance of controlling construction dust and protecting workers' lung health.
Stallard Kane is a supporter of this campaign, and we provide essential services and courses to help businesses fulfil their legal obligations and create a safe working environment. By using our face fit testing, occupational health assessments, asbestos management, workplace exposure monitoring, and training solutions, you can protect the wellbeing of your employees and contribute to a healthier, dust-free future.
Remember, long or even short term exposure to dust can cause debilitating, chronic illnesses, many of which have irreversible impacts.
Act now to protect your future and ensure the safety of your workforce.
Contact us today to learn more about our wide range of services and courses. Together, we'll build a safer and healthier workplace environment.
To find out more information or discuss your training needs, talk to our Training Team by calling 01427 420 405 or email training@skaltd.co.uk
To find out more information or to get a no obligation quote, call our Compliance Team on 01427 420 404 or email compliance@skaltd.co.uk / risksolutions@skaltd.co.uk