Join us for an exclusive webinar where we'll walk you through every feature and detail of our new eLearning platform, launching in February 2024.
This session will provide valuable insights on how to make the most of our platform's capabilities.
We will
Explain the evolution of Learning provision from Stallard Kane
Provide an introduction to the Stallard Kane platform, and explain what is available to you.
Help you understand how to get started on the solution.
Give confidence in the benefits available to you.
Provide the opportunity for you to ask questions.
Reserve Your Place Today
Our webinar will be hosted on Wednesday 17 January, at 11am.
If you have booked a space and are unable to make the session on the day, don't worry, we will send you a recording via email after the session has been completed.
Why Choose Our eLearning Platform
Duty of Care and Compliance
As business owners, you have a duty of care and a legal responsibility to provide employees with relevant and certified Health & Safety information and training. Our eLearning platform supports this requirement, with access to ten essential courses for an annual cost.
Health & Safety eLearning Package
Kickstart your training journey with a fixed package of 10 Health & Safety courses. These courses cover a range of essential topics, ensuring a safe and compliant workplace.
Pay As You Go Comprehensive Content Library
Gain access to a reliable and comprehensive content library with over 100 RoSPA and CPD-accredited health & safety courses, regularly updated with new and developed titles, alongside an additional 400 individual courses. Stay ahead of industry standards and equip your team with the latest knowledge.
Mitigate Risk and Reduce Accidents
Our platform enables you to manage Health & Safety compliance requirements in a scalable and cost-effective way. With over 100 Health & Safety titles across a range of topics, you can create a safer work environment and reduce accidents.
Thorough Training Assessments
Assess knowledge, skills, and compliance with comprehensive reporting tools available in the platform. Gain valuable insights into your team's strengths and areas for improvement.
Contact Us
For more information about the webinar, our brand new eLearning platform, or to discuss any training needs your business might have, contact our training team at Training@skaltd.co.uk or call 01427 420 405
At Stallard Kane, we are committed to helping you create a diverse and inclusive workplace.
We're excited to introduce our upcoming training session, Leading Autistic Colleagues, on Tuesday 28 November, designed to enhance your knowledge of autism and provide you with the tools to support your autistic team members.
Who Can Benefit?
This online training is tailored for Line Managers and Team Leaders, but it's relevant for anyone who wants to create a more inclusive work environment.
How long is this training session?
This interactive session lasts 2 hours and 30 mins and will be held online via Microsoft Teams.
Leading Autistic Colleagues Highlights:
Learn effective strategies to support your autistic colleagues and team members.

Gain valuable takeaway resources for creating a more autism-friendly workplace.

Develop a deep understanding of autism through engaging discussions and practical exercises.
How much does it cost?
The course is available at £75 + VAT.
Participating in this half-day training will enhance your awareness and contribute to a more inclusive workplace for all your team members.
At Stallard Kane, we are committed to providing comprehensive solutions for your Health & Safety, HR, Training, and Compliance needs. "Leading Autistic Colleagues" is another step in our mission to empower businesses and individuals to thrive in diverse, inclusive workplaces.
To secure your spot or to learn more, please don't hesitate to contact our Training Team.
Businesses of all sizes across the UK face the same difficulties when it comes to promoting staff internally; while these employees bring valuable skills and experience to their new roles, what can be overlooked is the requirement for an additional set of skills. The most common, and perhaps the most challenging, is people management.

At Stallard Kane, we take pride in supporting our clients. We've been listening to your feedback and are excited to offer you a solution - Leadership and Management Training led by Aspire Coaching - specifically designed for emergent leaders. 

Here's what you can expect from Leadership and Management training:

•    Customised Learning: our training will be tailored to address the specific needs of your organisation

•    Hands-on Workshops: our training is highly interactive and practical, focusing on real-life scenarios

•    Experienced Instructors: you'll learn from experts with a wealth of experience in leadership and management

•    Ongoing Support: we provide continuous mentoring and coaching to ensure long-term success

•    Competitive Rates: as a valued Stallard Kane client, you'll receive a discounted rate for this training. 

We believe this training can make a significant difference by equipping your staff with the skills they need to excel in their new roles. It will not only boost their confidence and effectiveness but also contribute to the overall success of your organisation.

If you're interested in learning more about this opportunity or would like to discuss the details further, please don't hesitate to contact us at training@skaltd.co.uk
If you think of training as something you need to complete but will probably never use, think again. First Aid at Work is a practical, hands-on course where you will learn skills that could save a life – at work, or at home.
First Aid at Work trains candidates to become qualified first aiders who can apply learned techniques on a casualty in the vital moments before the emergency services arrive. It is suitable for those who work in potentially hazardous environments, for example construction sites or kitchens.
First Aid at Work will teach you not just CPR and how to use a defibrillator, but how to deal with burns and scalds, choking, allergic reactions, spinal or head injuries and many other life-threatening conditions and injuries. The course also highlights often-overlooked areas such as talking to casualties and keeping them calm as well as how to manage an emergency.
With three days of highly interactive practical and theory work you'll have the confidence to approach situations both in and out of the workplace and stay cool, calm and collected under pressure.
Do I need to do the full three-day course?
Not necessarily. Every workplace environment and individual is different – and so are their first aid needs. Our Emergency First Aid at Work is a one-day course designed to give participants the confidence and ability to take life-saving action during an emergency and is designed for those with specific responsibility to provide first aid in a low-hazard environment such as an office or those working in a community or voluntary role.
We also have specialist courses, such as Paediatric First Aid, available; talk to our team for more details.
There are no formal entry requirements, but candidates must be physically able to participate in all practical activities during these courses.
Talk to us; our team will help you choose the right course to ensure you're getting the comprehensive learning you need.
What about mental health and wellbeing?
According to the charity Mind, every year 1 in 4 people in England will suffer a mental health problem of some kind; mental ill health is responsible for 72 million lost working days a year, costing £34.9 billion. Employers have a legal duty of care to their employees. This includes providing a safe working environment and taking reasonable care to prevent any harm, mental or physical, that may occur in the workplace.
Our two-day Mental Health First Aid course qualifies candidates as their workplace's mental health first aider. Delegates will gain an in-depth understanding of mental health and the factors that can affect wellbeing, learn how to create a positive mental health culture within their workplace, and how to spot the triggers and signs of mental illness. They will also learn some physical first aid skills relevant to response to mental illness, how best to reassure and support a person in distress, and how to implement reasonable adjustments upon their return to work.

Wellbeing Champion courses also train employees to be wellbeing advocates in the workplace. This will give them the knowledge and practical tools to promote mental, physical, social and financial wellbeing whilst driving engagement and building a positive workplace culture.
Training options range from individual attendance at an open course held across the UK to experienced trainers delivering closed courses for your staff, either on site at your premises, at a suitable local venue or at our training room in Gainsborough. In addition, the Mental Health First Aid and Wellbeing courses can be delivered remotely via Zoom.
We're confident we have a solution that suits your needs; talk to us today about your requirements.
We are always keen to get client feedback on everything we do, to ensure we are continually moving forward; this is from one of our recent Emergency First Aid at Work courses:
'Just a quick note to say thank you for sending such an amazing trainer for today's Emergency First Aid Training. The interaction in the training room was incredible! I received really positive feedback from each attendee after completing the course, particularly on how well the course materials were delivered.'
Contact Us About First Aid
Our team are here to help. To find out more information or discuss your first aid training needs talk to our Training Team by calling 01427 420 405 or email training@skaltd.co.uk .
Upcoming Courses
---
Disclaimer: Third Party Training
We work with a selected group of third-party training suppliers to deliver excellent training across the UK. Our third-party suppliers have been rigorously checked to ensure they offer the best training for our clients. We will always inform you when we are using a third-party supplier. For more information, contact training@skaltd.co.uk
At Stallard Kane, our driving force has always been about assisting businesses in navigating the intricate landscape of health & safety and risk management.
We believe in forging strong partnerships through open communication, trust and collaboration, effectively becoming an extension of our clients' teams.
Today, we're thrilled to announce a new partnership which will enhance our training services provision in North England. We have joined forces with One Stop Safety Training, an independent nationwide training provider, to offer additional courses to help you stay safe and compliant with minimal disruption to your business.
One Stop Safety Training has made its mark in the industry by delivering exceptional training solutions with a personal touch. Their commitment to flexibility is a testament to their dedication, with weekend and evening courses and online certificate access all on offer. At the heart of their ethos lies "Think Safe, Work Safe, Home Safe," reflecting their uncompromising focus on elevating health, safety, and welfare standards across various work settings.
Stallard Kane brings its considerable expertise to this partnership by providing our 360 risk management solutions to complement One Stop Safety Training's offerings. By working closely with One Stop Safety Training we will expand our training services, presenting both new and current clients with diverse options across prominent North-West locations including Blackburn, Leeds, Trafford Park, Wigan, and Wirral.
For individuals seeking to enhance their qualifications, the partnership also offers open courses tailored to upskilling individual needs.
The comprehensive curriculum covers an extensive range of courses, encompassing, IPAF, CITB SSSTS and SMSTS, Working at Height, Manual Handling, Fire Warden, Ladder Awareness, Harness Awareness, CAT & Genny Awareness, Abrasive Wheels, and Vehicle Banksman training. This diverse range of courses ensures that each participant can access training that aligns precisely with their unique requirements, contributing to developing a safer, more skilled workforce.
"Empowering individuals with knowledge and skills is at the heart of what we do at One Stop Safety Training. Our partnership with Stallard Kane signifies a shared commitment to creating a safer, more secure work environment. Together, we're dedicated to the idea that safety isn't just a practice – it's a mindset that begins with thinking safe, extends to working safe, and ultimately ensures everyone returns home safe" Angela Rourke, Commercial Manager, One Stop Safety Training.
Training Manager Faye Bevington adds;
"I'm delighted that Stallard Kane will work closely with One Stop Safety Training to offer additional services to clients based in the North. As we continue to build our nationwide training offering, we must work with trusted partners - and One Stop Safety Training is just that."
To discuss your training needs further, contact our training team at training@skaltd.co.uk
Working at height is a leading cause of workplace fatalities and serious injuries, with the most common occurrences being falls from ladders and through fragile surfaces. By following some basic ladder safety rules for ladder use, these accidents can be reduced.
When using a ladder, consider the following:
Is it the right ladder for the job?
It is important to choose a ladder that is long enough and has a sufficient load capacity for the job, taking into account the weight of the user as well as the weight of any equipment, tools, and materials. The ladder should be long enough to work from without using the top 3 rungs.
Have you checked the condition of the ladder?
Before using the ladder, you should check all fastenings such as bolts, screws and hinges, look for any visible damage, check that all rungs are present and secure and make sure that the ladder has non-slip base pads. You should also check for substances such as oil, paint, water or dirt that could cause the user to lose their grip or footing. If you have any concerns at all, do not use the ladder; inform your supervisor immediately.
Have you checked the positioning of the ladder?
Make sure the ladder is stable, placed securely on a level surface and away from any electrical wiring or overhead power lines, doors that open towards you, or other hazards. The area around the ladder should be free of clutter and other equipment.
A straight ladder should be set up using the four-to-one ratio rule; this means that for every 4 feet of height to the point of support, the base should be 1 foot away from the wall or vertical surface. You can estimate this by counting rungs, which are about a foot apart.
If you are working in a high-traffic area, place a barricade around the base to prevent knocks. If you are using a stepladder, it must be fully opened before use. When climbing onto a raised surface such as a roof or platform from a ladder, the ladder must extend at least 3 feet above the roof line and be tied off at the top.
Are you using the ladder carefully and safely?
You should face the ladder, stay near the middle and hold onto the side rails with at least one hand when climbing or descending, keeping at least three points of contact on the ladder. Do not lean outside the ladder rails or stand on the top step. Any tools should be carried on a belt or hoist.
Ladder Safety: Keep Your Team Safe
Discover how our health & safety and training solutions can significantly reduce workplace accidents caused by falls from heights. Discover which training courses are suitable for your business in our latest blog. Training Courses for Safe Work at Height: Which is Right for Your Business?
Our Health & Safety team at healthandsafety@skaltd.co.uk is ready to collaborate with you, offering expert guidance on Health & Safety Audits tailored to your needs. Elevate your workforce's safety skills through our range of training programs – Reach out to our training team at training@skaltd.co.uk
Don't wait until it's too late – take proactive steps to protect your team and your business.
Recently the UK has already experienced some of the hottest weather in over 30 years, and with it came the usual onslaught of warnings relating to driving, personal safety and health.
The team at Safedrive discuss what happens when you get behind the wheel of a vehicle, having not drunk enough water.
Driving dehydrated
Scientists at Loughborough University carried out a number of tests on drivers who were suffering from some level of dehydration. Shockingly, what they found was that most of these drivers made the same number of mistakes while dehydrated as the average drunk driver.
An average adult requires three to four litres of water daily just to function, more in hot weather. The study found that when drivers had a fluid deficit of 4% or more there was a significant increase in both body temperature and breathing rates, and they were considerably more likely to suffer from headaches and drowsiness.
All that considered, it makes sense to conclude that drivers put themselves at risk by not having enough fluids.
Why is this so important?
Any business should always be looking to reduce on-road risk. The ultimate goal is to identify areas of risk before they present themselves and actively work to avoid them – so something as simple as ensuring drivers are well-hydrated is a small change that results in much safer driving.
It can sometimes be difficult to ensure that drivers are taking care of themselves properly. A busy schedule and the fact that they're often on their own for long stretches means that it's even more important to instil self-care into their working routine.
Driver error accounts for up to 68% of accidents in the UK – and 78% of those accidents are caused by drivers being distracted by something, whether it's a ringing phone or the drowsiness that comes with fatigue or dehydration.
There's also an undeniable financial aspect. Distracted or fatigued drivers are statistically far more likely to be involved in road traffic accidents, which can lead to points on their licence, sizable fines, and potential prison sentences - not to mention the cost of claims, legal fees and increased insurance premiums for the business.
How to reduce the risk of dehydration while driving
Always drink enough water. An adult will require, on average, 3.7 litres of water per day to remain healthy and active – in hot weather, this should be increased
Try to avoid driving during the hottest parts of the day. Between the hours of 12pm and 2pm, the sun is highest in the sky and considerably hotter. Wherever possible, try to avoid getting behind the wheel during this time.
Open your windows. Sitting behind glass on a hot day will only worsen the effects of dehydration. Even using air conditioning can only help to a point – so consider opening windows or a sunroof to allow ventilation throughout the vehicle.
Check your vehicle. It's always important to have a well-maintained vehicle and safety checks never go amiss, but they're particularly important during hot weather. In very hot weather road surfaces can soften and may cause more wear to your tyres; always make sure they have more than the legal minimum tread depth of 1.6mm so they can hold up. Keep your coolant levels topped up and ensure your windscreen and mirrors are clean, clear and undamaged to avoid worsening potential glare.
Don't drive tired. Dehydration is known to mimic the effects of fatigue, as well as exacerbating them. You should always try to get 6-8 hours of sleep a night and never drive for more than two hours without a 15-minute break.
Take care of yourself. Never drive when unwell, fatigued or under the influence of drugs or alcohol. Don't wear clothes that will restrict your movement or control of the vehicle (e.g. flip flops), and try to remain patient with other road users if you can.
Contact us today to discuss your driver training needs.
Safedrive are proud to offer a professional and industry-aware range of Fleet Risk Management services.
If you're interested in Fleet Risk Management services, or you would like to ask us for more information, please contact us on 0344 892 1728, or email us directly at Safedrive@towergate.co.uk.

Safedrive
Safedrive can help with any queries you may have about fleet risk and driver behaviour by drawing on our expertise in reducing driving hazards. Safedrive's fleet risk solutions include in-vehicle assessments, driver license validation, in-car cameras, and telematic solutions.
About the author
For more than two decades, Sadie Lane, Safedrive Fleet Risk Manager, has been educating and facilitating businesses to better manage fleet risk, driver behaviour and driver attitude through a wide range of Safedrive's services and solutions.
We understand the importance of maintaining a safe and compliant environment for schools, colleges and universities. Our range of services is specifically designed to address the unique needs of educational institutions.
Risk Solutions and Compliance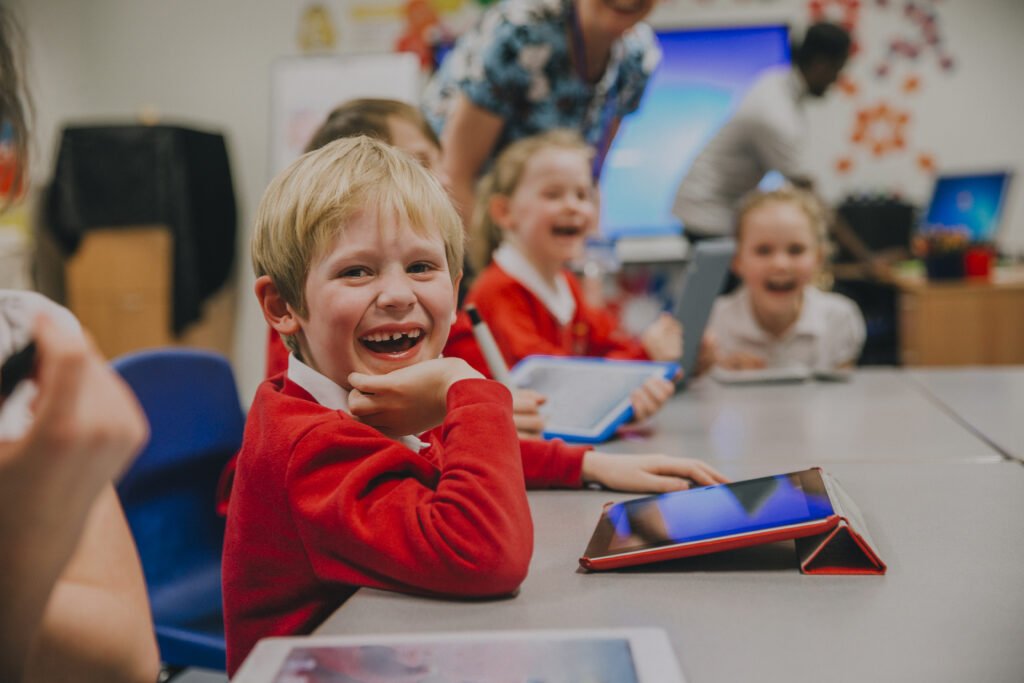 We understand the importance of maintaining a safe and compliant environment for schools, colleges and universities. Our range of services is specifically designed to address the unique needs of educational institutions.
Ensure compliance with the Regulatory Reform (Fire Safety) Order 2005 through a comprehensive assessment conducted by our fully qualified Fire Risk Assessors.
Electrical Installation Condition Report:
Receive expert advice on the frequency of required tests, tailored to your specific premises, in accordance with regulations.
Portable Appliance Testing (PAT):
Meet the requirements of the Provision and Use of Workplace Equipment Regulations 1998 and The Electricity at Work Regulations 1989 through an effective PAT testing regime.
In addition to these services, we also provide a wide range of additional solutions to support your premises safety and compliance needs:
Installation and Servicing of Fire Extinguishers
Asbestos Management Plans and Removals
Gas Safety Inspections and Servicing
Playground Equipment Inspections
An e-Logbook hosted on the Members Area, giving you easy access to and storage of all your compliance documents.
Health & Safety
Our dedicated Health & Safety Team ensures your business meets legal requirements, implements best practices, and effectively manages its systems. We would provide you with an advisor who specialises in education settings and who would offer comprehensive advice and support tailored to your needs.
From small village primary schools to large multi-academy trusts, our education specialist advisors have worked closely with various schools, colleges and universities of varying sizes and have knowledge of all commonly used compliance and reporting software.
We are aware of how different each education setting can be, and we have created a variety of different packages to suit the needs of everyone.
What to Expect from SK Health & Safety:
Arrange a face-to-face meeting with your dedicated advisor for:
A thorough Health & Safety audit, specifically designed for education that provides a detailed report on your health and safety management systems
An inspection of your premises to identify hazards and highlight good practices
Development of key health and safety policies, all specifically designed for education
Recommendations to improve health and safety practices
Following the audit, you will receive:
A detailed report summarising the findings of the H&S Audit, including a GAP analysis
An action plan with realistic time frames to enhance health and safety measures
Customised Health & Safety Policies
A tailored Health & Safety Booklet for distribution among your staff
Exclusive access to our Business Shield members' area, where all relevant documentation will be stored securely
As a Stallard Kane client, you will also benefit from:
Unlimited telephone and email support from your dedicated advisor and our expert H&S team
Access to a wide range of specialised risk assessment templates for various scenarios
Assistance with RIDDOR and accident reporting
Annual H&S Audits conducted by your designated advisor
Regular email updates and informative articles to stay up-to-date on health and safety matters
Training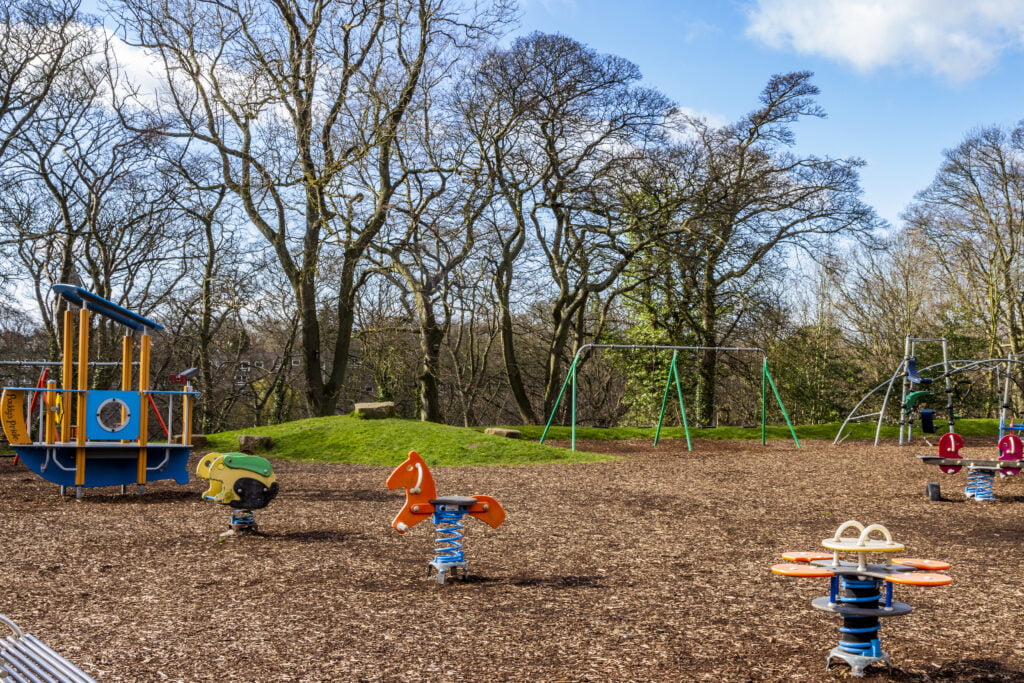 Training is crucial to effective Health & Safety and HR management systems.
At Stallard Kane, we offer a wide range of courses to assist organisations in achieving their training goals.
Tailored Training Solutions:
No matter your training requirements, we are here to help. Whether developing a training schedule or delivering bespoke courses customised to your needs, we've got you covered.
Accreditations and In-house Expertise:
Stallard Kane maintains various accreditations and boasts a team of experienced in-house trainers who deliver our courses.
Expanding Our Reach:
We have established partnerships with trusted training providers across the UK to offer an even broader selection of courses, both in terms of content and geographical availability. This enables us to provide our clients with a wider range of services at no additional cost.
Flexible Training Options:
As a Stallard Kane client you have the flexibility to spread training costs, ensuring you can access the training you need precisely when you need it. We offer both open and closed courses.
Open Courses:
These scheduled courses are available across the UK and are ideal for individuals and small businesses.
Closed Courses:
Exclusive to your organisation, these courses are tailored to your specific requirements and can be delivered at your site, one of our locations, or even through virtual classrooms.
Core Training:
Additional Training:
Mental Health & Wellbeing
Employees are an organisation's biggest asset, so it's important, and beneficial to all, to take care of their physical and mental health.
Which is why we have added Mental Health and Wellbeing to our Training offering, with advice, free resources, downloads, training courses and signposting to helpful organisations on our website.
By investing in your staff's mental health, you will:
Cut sickness absence – over 70 million sick days are taken each year, due to mental health issues
Reduce presenteeism – where employees force themselves into the workplace and underperform due to mental ill health
Optimise staff performance
Improve staff morale
Retail staff/reduce turnover
Decrease the likelihood of grievances from unhappy staff
Create a healthier workplace
Ensure legal compliance – the Equality Act 2020 states that an employer has a duty not to discriminate and must make reasonable adjustments in the workplace
---
Our extensive experience and friendly, personal service have helped keep thousands of companies across the UK safe and compliant for over 20 years.
Stallard Kane helps you and your clients easily navigate the ever-changing Health & Safety landscape. We build relationships through clear communication, trust and collaboration and aim to positively impact every client we connect with.
---
Contact Us
Health and Safety
01427 420 402
HR & Employment Law
01427 420 403
Training
01427 420 405
Risk Solutions
01427 420 404
How to Lead a Neurodiverse Team is a brand-new course which we are launching in Autumn 2023.
There has been a huge increase in the awareness of neurodiversity across the globe, with a corresponding increase in understanding, acceptance and inclusion. This has led to more neurodivergent people speaking out and feeling less like they need to 'mask' their differences by acting in a more neurotypical way.
This course aims to raise candidates' awareness around neurodiversity and the benefits it can bring to a workplace, as well as how to successfully support a neurodivergent person to achieve their full potential at work.
Please contact the training team to be added to the waiting list for this course.
What is neurodiversity?
Neurodivergent is a term used to describe someone whose brain functioning is not neurotypical, or 'average'. It is an umbrella term which encompasses any person diagnosed with a neurological condition, such as autism, dyslexia, dyspraxia, obsessive compulsive disorder (OCD), attention deficit hyperactivity disorder (ADHD) and more.
Neurodiversity is the concept that these brain differences are natural variations, that we are all different and that these differences are not deficits or impairments.
Why is it important to understand neurodiversity in a team?
Having a neurodiverse workforce has huge benefits; diversity is key to the development of any organisation and neurodivergent employees often have highly desirable skills and attributes. They can empower a workplace, encouraging creativity through their new ideas, fresh perspective and 'outside the box' thinking.
However, as with any team member, it is important to be able to recognise individual strengths and weaknesses and understand any challenges they may face. This will enable you to support them to be comfortable and successful at work.
The Equality Act 2020 states that employers have a duty to make reasonable adjustments to support people with disabilities within the workplace. However, this is only a legal obligation when a formal diagnosis has been provided; it is highly likely that there are many more neurodivergent people within their workplace who have not been diagnosed, or perhaps do not realise it. Raising awareness and becoming a more inclusive workplace will potentially help these employees to develop too.
How do we understand what reasonable adjustments might be needed?
Probably the simplest answer here is just to ask. Everybody is different and neurodivergence can take many forms.
Enabling a neurodivergent candidate to thrive in the workplace will not only benefit them, but everybody within that workplace too. Some simple adjustments which can be made include:
Physical adjustments to accommodate any sensory needs
Noise levels and seating arrangements – open plan offices are commonplace, but can create a lot of background noise and be highly distracting. Consider noise-cancelling headphones, a workspace in a quieter area or even an individual office.
Lighting – bright office lights and the glare from screens can contribute to sensory overload. Consider a workspace in an area with more natural light and anti-glare screen protectors.
Information presentation – consider font type and size, and colour schemes used on both screen and printed documents. Changing the colour of text and/or background can make reading easier.
Clear communication
Consider the different ways information can be communicated – verbal, written, images, face-to-face – and how it is structured
Set clear targets and timeframes for project planning
Highlight important or relevant points in a document
Explicitly prioritise tasks that an individual needs to action
Provide information in advance of a meeting
Provide clear instructions and break tasks down into easy steps
Follow up any verbal instructions or phone calls with an email so that people have something to refer back to
Avoid sarcasm and implied messages
Ensure equipment such as photocopiers have visible instructions near to the equipment.
Where possible, communicate in advance if plans are changing
Clearly communicate the 'unwritten rules' of the workplace; don't assume these will be automatically picked up
As a manager, having a supportive, flexible approach plays a huge part in ensuring neurodivergent employees have a positive workplace experience. Through understanding, communication and regular feedback, employers can shake off the stigma and stereotyping previously associated with neurodivergence and help their employees to reach their full potential.
Further Courses and Training
How to Lead a Neurodiverse Team is designed as a broad overview and understanding of neurodivergence in the workplace. However, we are also able to offer more specialist courses such as Leading Autistic Colleagues launching in the Autumn.
Article by Naomi Wistow, Training Advisor
To reserve a space on this course and to find out more information contact training@skaltd.co.uk or call 01427 420 405
When it comes to workplace safety, having trained first aiders can make all the difference in ensuring the wellbeing of your employees and customers. Accidents and medical emergencies can happen at any time, and having individuals trained in first aid skills can provide vital immediate assistance while waiting for professional medical help to arrive.
Our team answer some of the most popular questions about Emergency First Aid at Work
Firstly, How Many First Aiders Do You Need?
This isn't set in stone. The number of first aiders needed in your place of work depends on the level of risk involved. We recommend conducting a risk assessment, which will identify the recommended number. Our Health & Safety team can support your business by conducting a risk assessment. You can contact them at healthandsafety@skaltd.co.uk
Do my team need any prior qualifications to do Emergency First Aid at Work?
No. One of the great advantages of the Emergency First Aid at Work course is that it has no formal entry requirements. As long as participants are physically able to participate in the practical activities, they are able to complete the course.
What will the course prepare them for?
The course contains crucial areas of emergency response. Your team will learn how to act safely and effectively in emergencies, administer Cardio Pulmonary Resuscitation (CPR), treat an unconscious casualty, manage wounds and bleeding, address shock and choking incidents, tend to minor injuries, utilise first aid equipment, and maintain proper record-keeping.
The aim of this training is to provide a well-rounded understanding of the emergency first aider's role and will also build up skill and confidence.
How will my team be assessed?
Practical assessment is a crucial part of the Emergency First Aid at Work course, so there is no hiding at the back of the class.  Participants will be evaluated through a combination of theory and practical activities and in a short assessment at the end of the day.
It is recommended that participants wear suitable clothing and footwear for the course to maximise engagement and performance.
How long will they be qualified for?
An Emergency First Aid at Work certificate is valid for three years. After that, you will need to sit a one-day refresher. If you have team members whose certification is due for renewal, please contact Naomi at naomi@skaltd.co.uk, and we can arrange for those team members to attend a refresher course.
What study options does Stallard Kane provide?
Emergency First Aid at Work is available as an open course, held on specific dates throughout the year, and is ideal for individuals or small groups. The next course at our Gainsborough venue is on Thursday 7 September. If this does not suit you, we also offer courses located at a venue closer to your business.
If you are looking for a study option exclusively for your team, closed courses are available for groups. These provide a cost-effective and convenient solution for upskilling your entire staff, perfect for larger workforces. This can be delivered on your site, at a rented local venue or at our head office training venue in Gainsborough
Contact us today to discuss your business training needs.
Don't wait for an emergency to strike—take action now and be prepared to save lives. Contact our training team at training@skaltd.co.uk to discuss your booking.